Whether it's a birthday party or the holidays that are coming up, here is a guide to the 10 best open ended toys for your little one.
These are the items that my children continue to love over the years. 
No, they are not all wooden or bougie Montessori toys that cost a fortune. They're just good toys that have stood the test of time and entertained my own children from the ages of 18 months to almost 6. I'm sure there are lots of children who love their wooden peg dolls and alphabet boards, but for my kids, those toys end up in a corner, crying to be played with.
*As an Amazon Affiliate, I may make a small commission based on your purchase at no extra cost to you. Thank you. 
The 10 Best Open Ended Toys that kids actually play with: 
Magnatiles - These magnetic, colorful, geometric tiles are my favorite toy. Yes, I've seen the cheaper versions and no, they don't work as well. What makes Magnatiles so incredible is how easily even the youngest children can create impressive structures.
FAO Schwartz Wooden Castle Building Blocks- these magical wooden blocks have invited so much play. Just the tiniest of details on each block make kids feel like they're true royal architects.
Melissa & Doug Easel With Chalkboard, Dry-Erase Board - It's not just for painting! Playing school has never been so easy with dry erase and chalkboard sides, plus it comes with alphabet magnets. You know Melissa and Doug always deliver quality too. 
KidKraft Vintage Wooden Kitchen- We have loved this for 5+ years now and got it preloved from a family of 3. These babies last and, kids just love to play chef and cook. Why? It's because they see YOU doing it ; ) 
Lakeshore Kid-safe appliances- Um, much to my surprise, you can actually put real water in the coffee maker! The blender and the mixer are "so real, Mom!" In fact, these appliances are so fun, we ordered some for the grandparent's house too! Use code 3645 for 25% off!!!!! Heck to the yes!
Kinetic Sand, Construction Site Folding Sandbox- you can buy just the kinetic sand itself but this play-set is super fun and a great container for the sand. Plus it comes with 2 whole pounds of kinetic sand! If you haven't tried kinetic sand, you need to! The sand doesn't dry so you can fold the box and be on your way. Also, it feels so cool it's like sensory play heaven.
Wikki Stix- I don't always have these but when I do, it's like a mute button on my children. These are the perfect entertainment to bring along to a restaurant or airplane, kids can build and create without mess or lots of pieces. Plus it's easy to plop one of these in your purse...a great stocking stuffer!
Crayola Inspiration Art Case- A friend got this for my 3 year old on her birthday. Before that she hadn't really shown interest in drawing, but since she got this art set, she has become an artist. I also trust that when Crayola says washable, they really mean it, so this has been a favorite of mine as well. It's also great to bring on a trip, since it folds flat and weighs very little.
Play-Doh- Nothing beats the convenience and bright colors of Play-doh. This is a big stocking stuffer for us, and I feel great about all the play that it brings about because it's all fantastic fine motor practice! 
Straws and Connectors- Kids will build so many unimaginable things with these bendy straws and connectors. Seriously, I've seen kids build boats, whales, flowers, and even spiderwebs with this unendingly imaginative toy. It's so easy to use that little fingers will accomplish creations beyond their wildest dreams.
What's an open ended toy?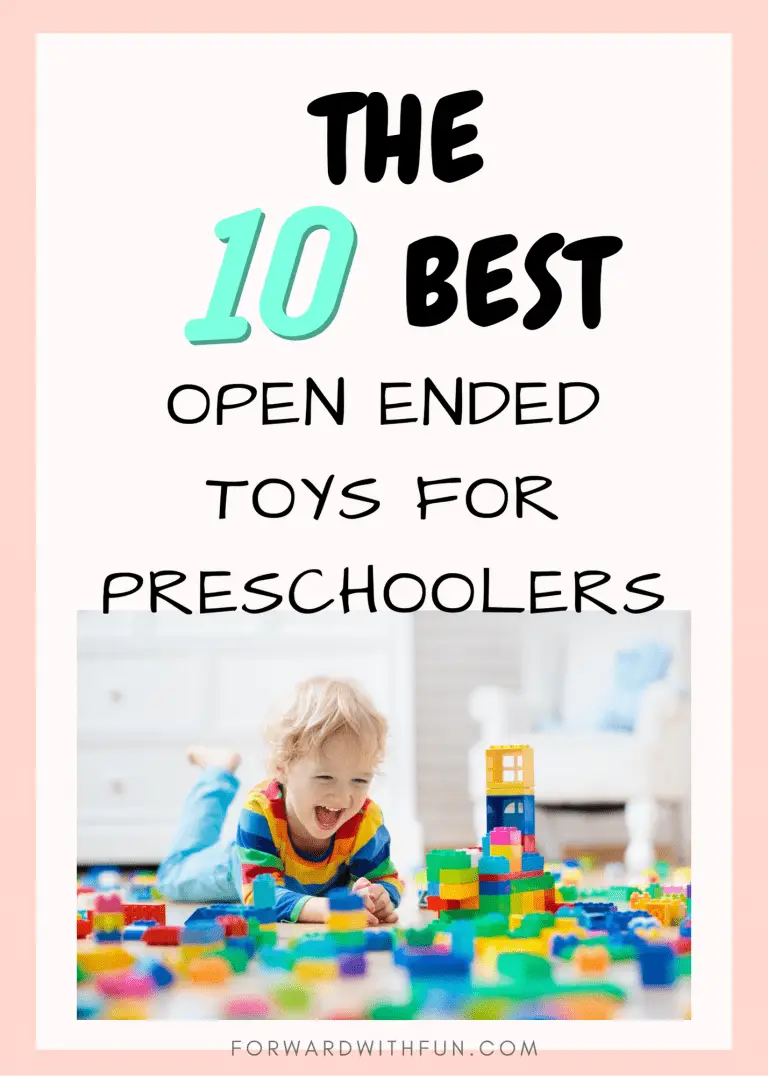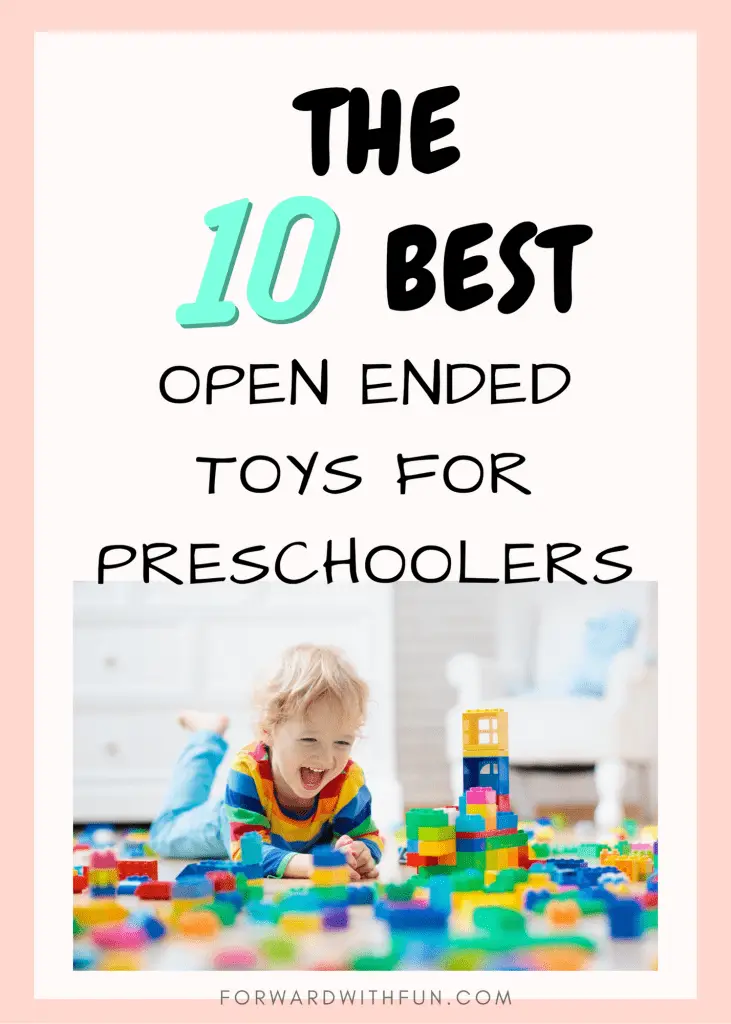 An open ended toy can be played with in multiple ways. This means that kids must use their imagination and creativity to play with it.
The best open ended toys can be reimagined many times and played with for years as children go through different life stages.
A toy might be played with by a toddler, then preschooler, and finally a grade school aged child in different ways. I did question myself a little putting the kitchen related items like the kid appliances on the list, but from my observations as a parent, they are open ended because each time the play is different and surprisingly not all food related. Goodness, the appliances have even been used with sensory bins and science experiments.
An example of a toy that is not open ended would be a board game, a basketball hoop, or a child's laptop game. There is value in all kinds of toys, however I have found that the best toys are open ended and/or spark creativity. Those are the toys that my kids always come back to and I can rely on!
I hope you've found this list to be helpful! It doubles as a preschooler's holiday gift guide, so don't be shy about sharing it not so subtly to grandparents.