Wouldn't it be great if mess free painting really existed? What if there was a world where I could let my 2 year old paint to her heart's content without it getting ALL over her hands, clothes, and then the couch, walls, and every other surface in the house?
When my Big Sis was two, we attended a messy art camp and the teacher set up an activity where the kids painted with shaving cream. She really dug it to the point where I went out and bought shaving cream and did it all outside but it was SUCH A HUGE MESS. I thought never again.
I had to find a way to make painting mess free, so here you go! This project is my major toddler painting hack that allow kids to explore color mixing and paint to their hearts content without the mess!
*As an Amazon affiliate, I may get a small commission for purchases made through links in this post.
Mess Free Painting Materials:
From my teaching days in the classroom, I have learned that not all "washable" tempera paints are true to their name. I basically only trust two brands of tempera paint that say washable. Have you found one you love? Is it one of these? I'd love to know!
Ziploc bags- gallon size

Card stock

- Astrobrights is my favorite card stock because it comes in so many colors. You'll want card stock instead of paper because it won't get soggy or bend when your preschooler puts a bunch of paint on it!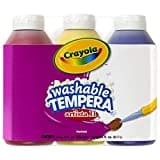 Toddler painting project...Painting in a Ziploc!
This is a truly perfect painting activity for toddlers. You don't need to worry about them eating paint, messing up their clothes, or accidentally touching something and leaving a cute but messy handprint.
Before you start, pick out 3-4 colors that mix well together. You could go for cool colors like blues and greens, or warm colors like red, orange, yellow. Purple, red, and pink is another favorite. You can always add in white too. If you use colors like purple + orange or green + red your colors will all turn to brown. To find out some more colors that mix well together check out this blog post by activityvillage.co.uk.
Step by Step Instructions:
Step 1: Cut a piece of card stock into any shape you want and place it inside the Ziploc bag.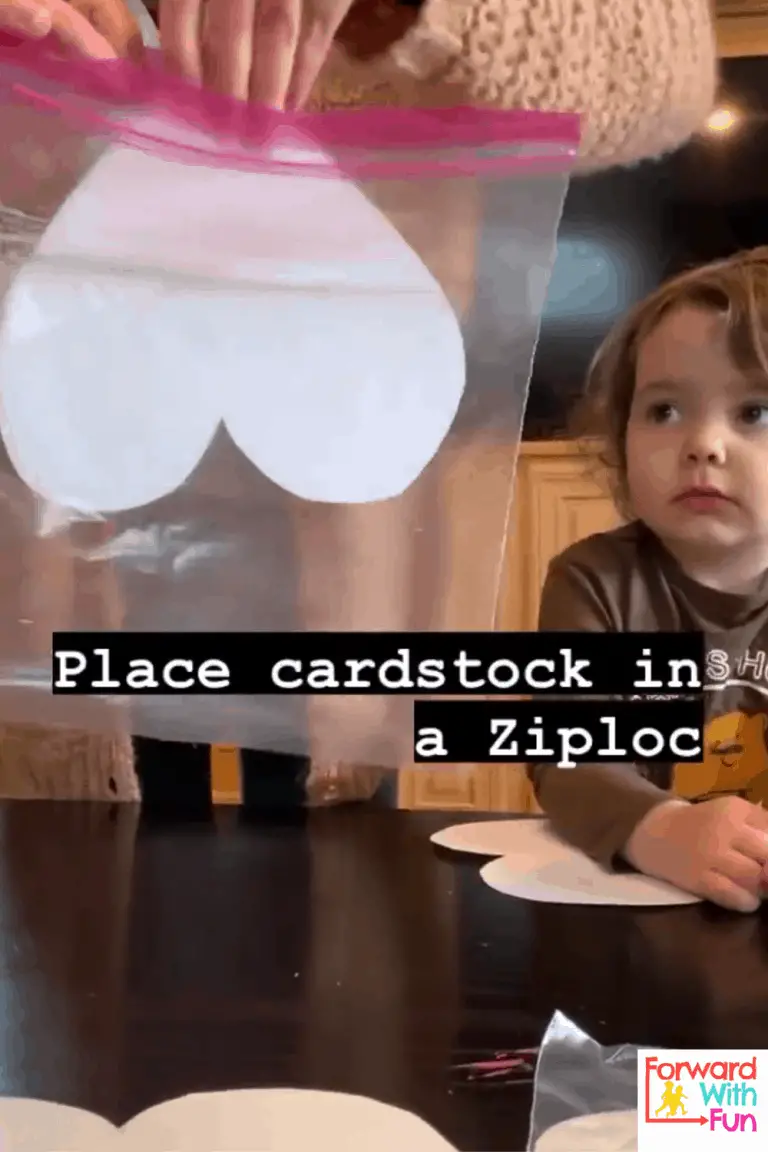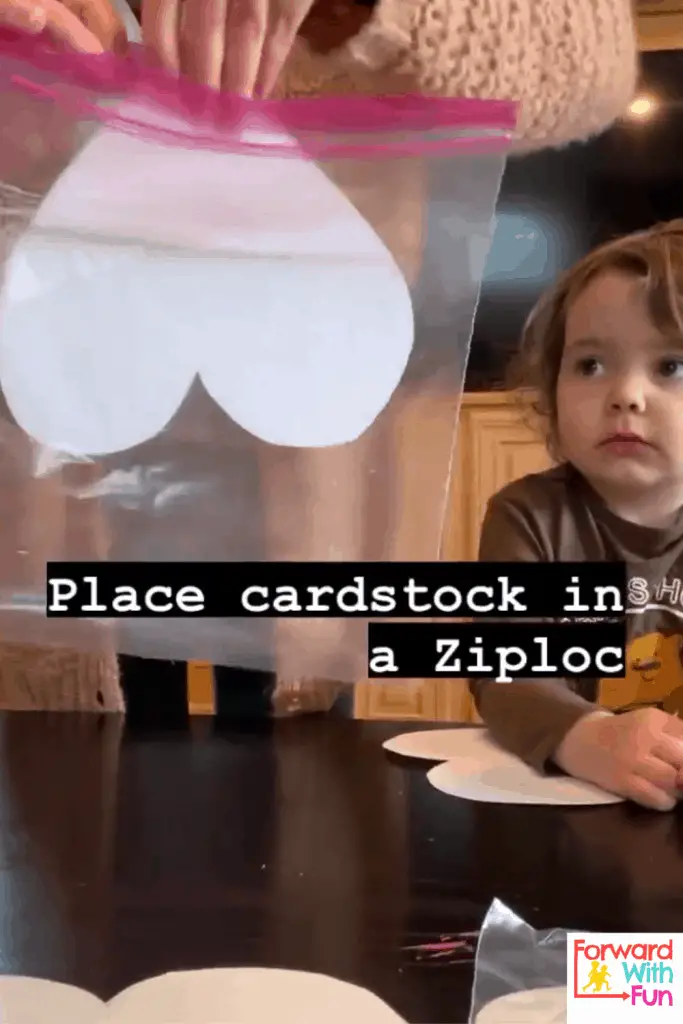 Step 2: Squeeze dollops of the paints you have decided on, on top of the card stock.
Step 3: Make sure you close the top of the Ziploc. I really do prefer the brand name because I can count on a good seal!
Step 4: Let your child mix and mash the colors using their hands, paintbrushes, or any other material from the outside.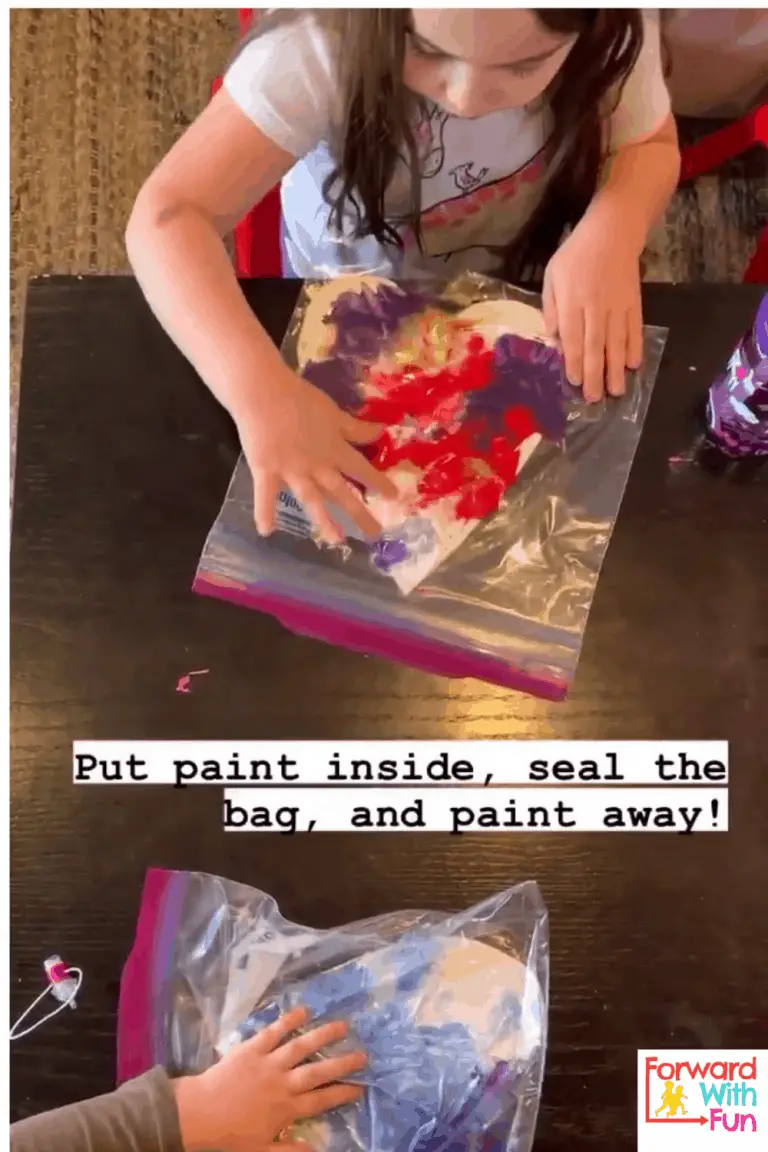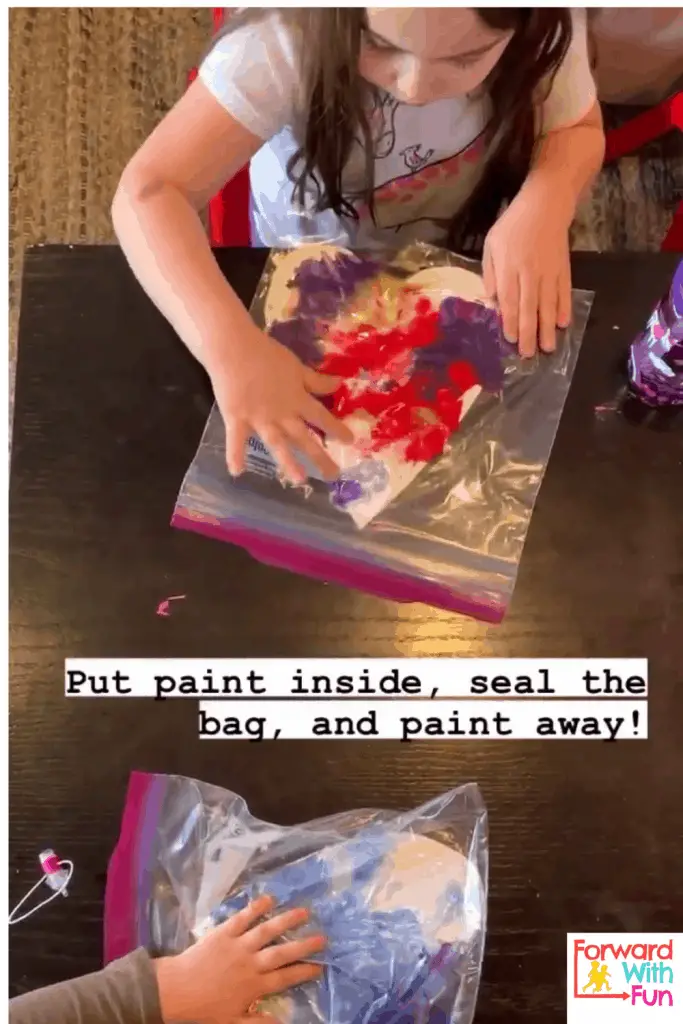 Step 5: Take the card stock out to dry.
Step 6, Optional: Once the painting is dry, you can cut out a shape from it and paste it onto a piece of construction paper or white card stock to provide contrast.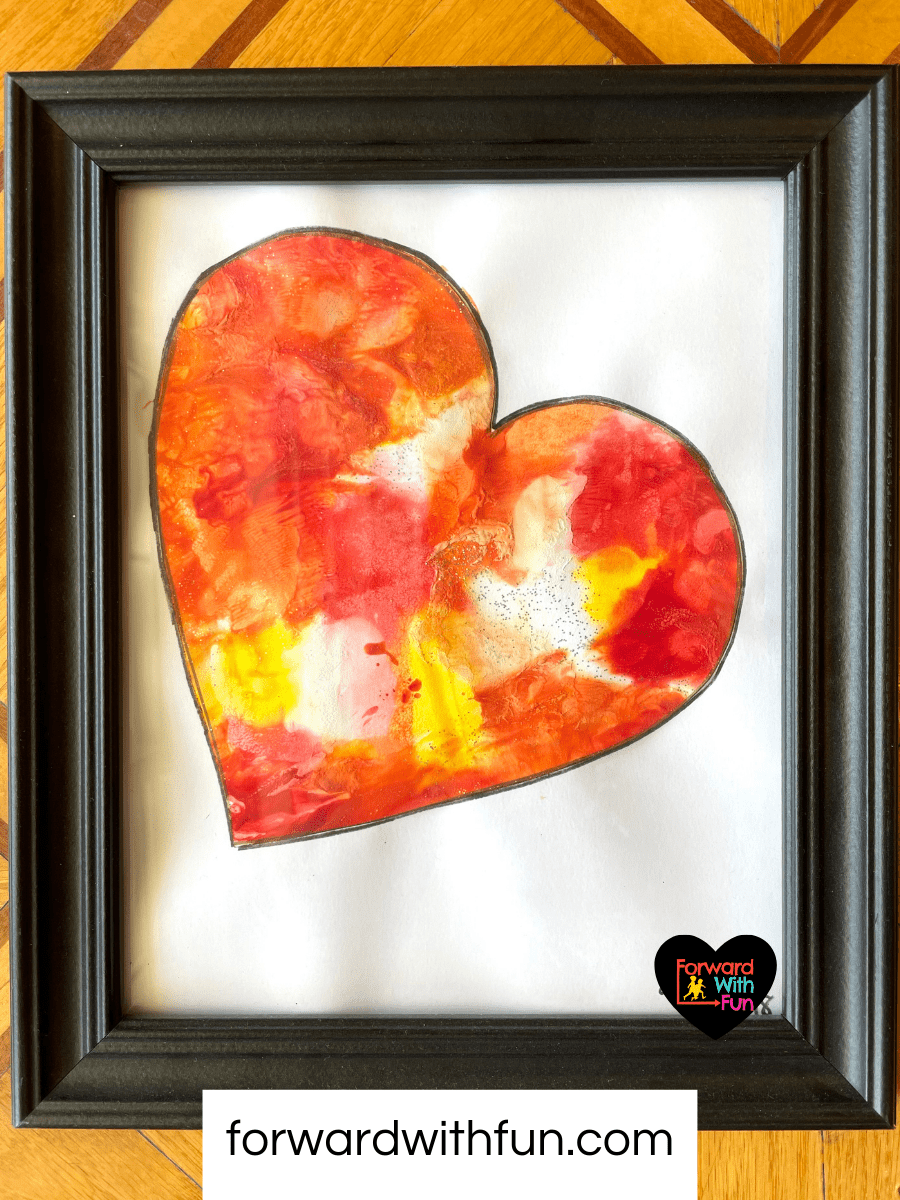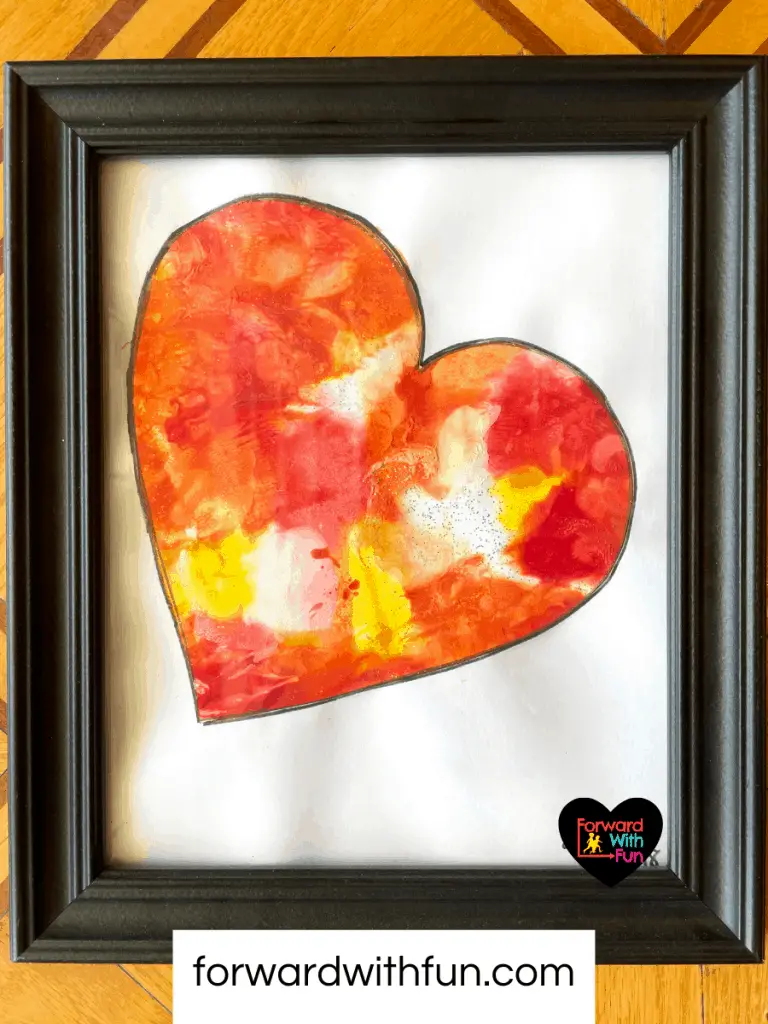 Mess free paintings in a bag end up being beautiful art pieces that you can frame or gift. Even 6 month old babies have made these for special events like Father's Day and Mother's Day. I love that these paintings are truly made by the child, so they're authentic early pieces in your child's life.
If you're looking for some more fun ways to entertain your toddler, 2 year old, or 3 year old, check out these 10 Sticky Walls you won't wanna miss.